UX Design

Concentration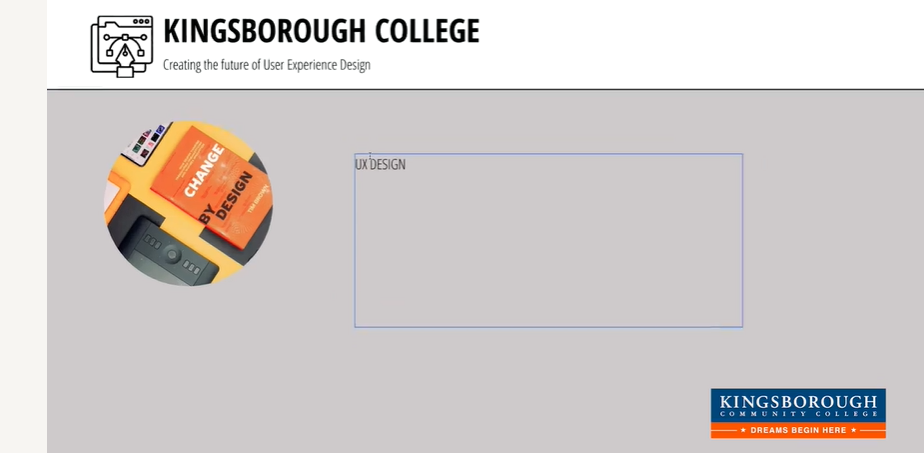 Looking for a fulfilling and rewarding art-related career that combines technology, business, and design? Kingsborough's UX Design Concentration provides a firm foundation for success in this growing field that focuses on user experience (UX).

By creating digital interfaces and platforms—mobile apps and websites—based on functionality and user needs, UX designers are shaping and defining our experience of the virtual world. This concentration is perfect for creative, design-oriented individuals with a moderate comfort level with computers and strong communication and teamwork abilities, who may or may not possess a traditional skill set in the visual arts.
Following the completion of required coursework in Graphic Design, our three new courses will help prepare you for this 21st-century career
Human Centered Design (Art 25), which focuses on user research and team strategies
UX Visual Design (Art 26), which teaches the process behind visually-compelling interface development
Coding for Designers (Art 27), which puts UX theory into practical, hands-on experience.
The invaluable skills you will learn, from collaborative problem-solving and user research, to coding and analytics, offer a wide range of future career possibilities in the ever-merging worlds of design and digital commerce.
UX Design concentration Degree Map (PDF)
Arts & Science Building


Room: S-155

Phone: 718-368-5718

Catherine Galeano


Program Assistant

718-368-5718
REQUEST INFO NOW