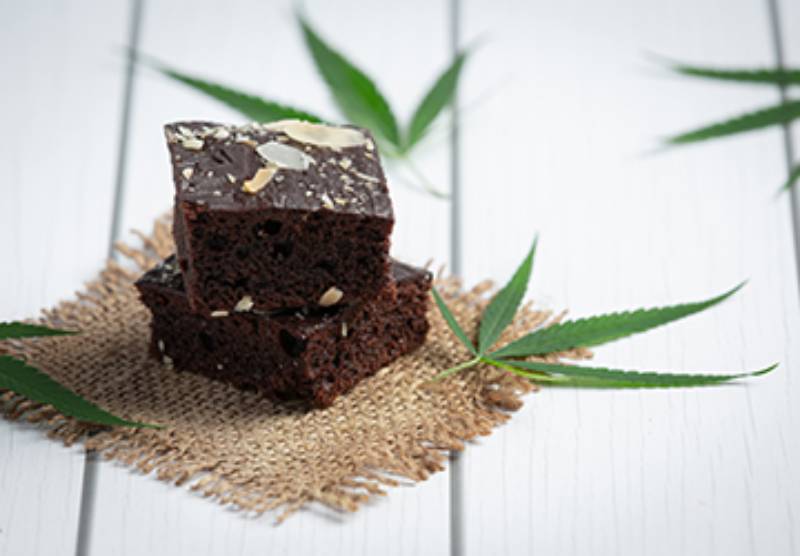 Cannabis To Cuisine
Kingsborough Community College And New York City College Of Technology Awarded Funding To Create Credentials For The Culinary Cannabis Industry
Brooklyn, NY —Kingsborough Community College, in partnership with New York City College of Technology (City Tech), was awarded $1,028,512 by CUNY Workforce Development Training Grant/Contract Courses to support and enhance their existing hospitality and culinary arts programs with credential and micro-credential certifications in culinary cannabis. The program will include the American Culinary Federation's Specialized Certificate in Culinary Cannabis and Edibles, which certifies an applicant's proficiency in the skills, knowledge, and competencies for safe handling of culinary cannabis and edibles. Slated to begin this summer, the campuses expect to train a total of 250 students over the next three years.
The passage of the New York State legalization of cannabis for on-site marijuana consumption has created a short timeline for businesses gearing up for production. Public awareness of cannabis-infused baked goods, beverages, tinctures, and edibles, combined with increased legality of on-site consumption, translates to the urgent need for short-term and more robust credentialing programs. As larger-scale distributors and companies enter the cannabis-infused food and beverage product development and processing market, they will seek a high level of quality control to help ensure product safety and labeling accuracy.
"Kingsborough is committed to helping low-income food preparation workers learn new skills so they can find jobs in these new specialized culinary occupations and assisting those with marijuana convictions to redirect their knowledge of the plant and their business expertise. By pairing this program with our current Green Flower Cannabis training programs, we are helping to meet employers' needs in addition to creating career pathways in an emerging – and soon to be bustling – culinary cannabis economy" said Christine Zagari-LoPorto, associate dean for Workforce Development, Continuing Education and Strategic Community Partnerships at Kingsborough Community College.
"City Tech Continuing Studies works closely with their hospitality management department, an internationally accredited program that leads to careers in the food service and hospitality industry. Funding from this award will allow the college to incorporate best practices into existing and new curricula and prepare students for the new cannabis-infused dining and tourism landscape," said Carol Sonnenblick, dean of New York City College of Technology's Division of Continuing Education.
For more information on the program, please contact the Workforce Development, Continuing Education and Strategic Community Partnerships at Kingsborough via email at workforce.kcc@kbcc.cuny.edu.
The U.S. Department of Agriculture's (USDA) National Institute of Food and Agriculture (NIFA) awarded KCC a $250,000 grant to launch "Hydroponics at Kingsborough Community College," an innovative new program to help students gain access to new green careers.
KCC biology major Nawel Messaoudi and class of 2022 salutatorian Beth Rocco are among the six students selected from among 300 applicants CUNY-wide to receive 2023-2024 Belle Zeller Scholarship Awards this year.
KCC chemistry professor, Dr. Homar Barcena, has received a Fulbright U.S. Scholar Program research award to study arboviral diseases such as dengue and chikungunya fevers in Association of Southeast Asian Nations (ASEAN) countries where they are endemic.