Joanna Stein
Full Time Faculty
English
Contact:
Phone: (718) 368-6633
Email: Joanna.Stein@kbcc.cuny.edu
Office Location: C-328, C Cluster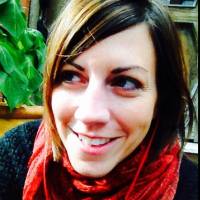 Biography
Joanna M. Stein received her M.F.A. in Creative Writing from Pacific Lutheran University's Rainier Writing Workshop (2008), and her M.A. in English from State University of New York at Brockport (2004). Her creative publications have appeared in Short Takes: Brief Encounters with Contemporary Nonfiction (Norton, 2005), Bitch Magazine, Upstreet Review, and The Brooklyn Rail.