Igor Pashkovskiy
Part Time Faculty
Behavioral Sciences
Contact:
Phone: (718) 368-5888
Email: Igor.Pashkovskiy@kbcc.cuny.edu
Office Location: E-320, E Cluster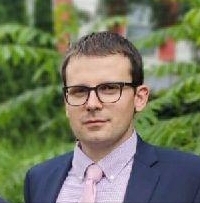 Igor Pashkovskiy is a member of the Behavioral Sciences Department at Kingsborough Community College. He joined the department in the fall of 2013 and is teaching introductory anthropology face-to-face, hybrid format, and on-line, and sexuality and culture on-line. He earned his doctorate in education, culture, and society from Rutgers University in January 2020. His field is cultural anthropology with interests in migration, negotiation of identity, urban anthropology, anthropology and education, multicultural education, and policy reform.