KCC Ranked #2 Community College in New York by Niche.com
Over the years, Kingsborough Community College has received recognition from organizations like the Aspen Institute and Achieving the Dream for championing access, excellence and opportunity for its students. Whether through accomplishing remarkable student outcomes, promoting equity and/or developing innovative programs, KCC has long been regarded as a national leader among community colleges.
Earlier this year, this trend continued when Niche.com ranked KCC the #2 community college in New York State. Niche.com ranks community colleges based on "a rigorous analysis of academic, financial and student life data from the U.S. Department of Education" alongside reviews from alumni and studentsi. To earn its #2 statewide ranking among community colleges, KCC scored extraordinarily well in factors such as Academics, Value, Professors, Campus, Diversity, Student Life and more.
Reactions from KCC alumni and students clearly agree with this distinguished recognition:
"My first CUNY college. Great environment!"
"Just graduated with my masters from NYU. KCC is still my absolute favorite. Class of '16."
"You guys will always be no. 1 in my book!"
"I love Kingsborough Community College."
"If you want your dream to come true as an immigrant, go to Kingsborough first."
Way to go Kingsborough!
1 https://www.niche.com/about/methodology/best-community-colleges/
---
#KCCSPIRIT/Giving Tuesday on December 1st is a great opportunity for us to help make a difference in the lives of our students during these challenging times.
Kingsborough has adapted this fundraising drive as #KCCSPIRIT – an exciting and competitive fundraising event that comprises of various teams of KCC staff, faculty, board members and alumni, like you! Let's rally together and show our biggest support of our alma mater yet!
Click HERE to make a donation under Team KCC Alumni to support KCC and its students.
Make a donation of $10 or more HERE and enter the KCC Drawing for some exciting gifts as our Thank You! Gifts include a domestic roundtrip Jet Blue ticket, a $500 Amazon gift card, a Chromebook, an Apple Watch, an HP laptop, a Tory Burch tote and much more.
Either way you donate, it's a win win…for our students!
For more information about the event, visit https://www.kbcc.cuny.edu/kccspirit
---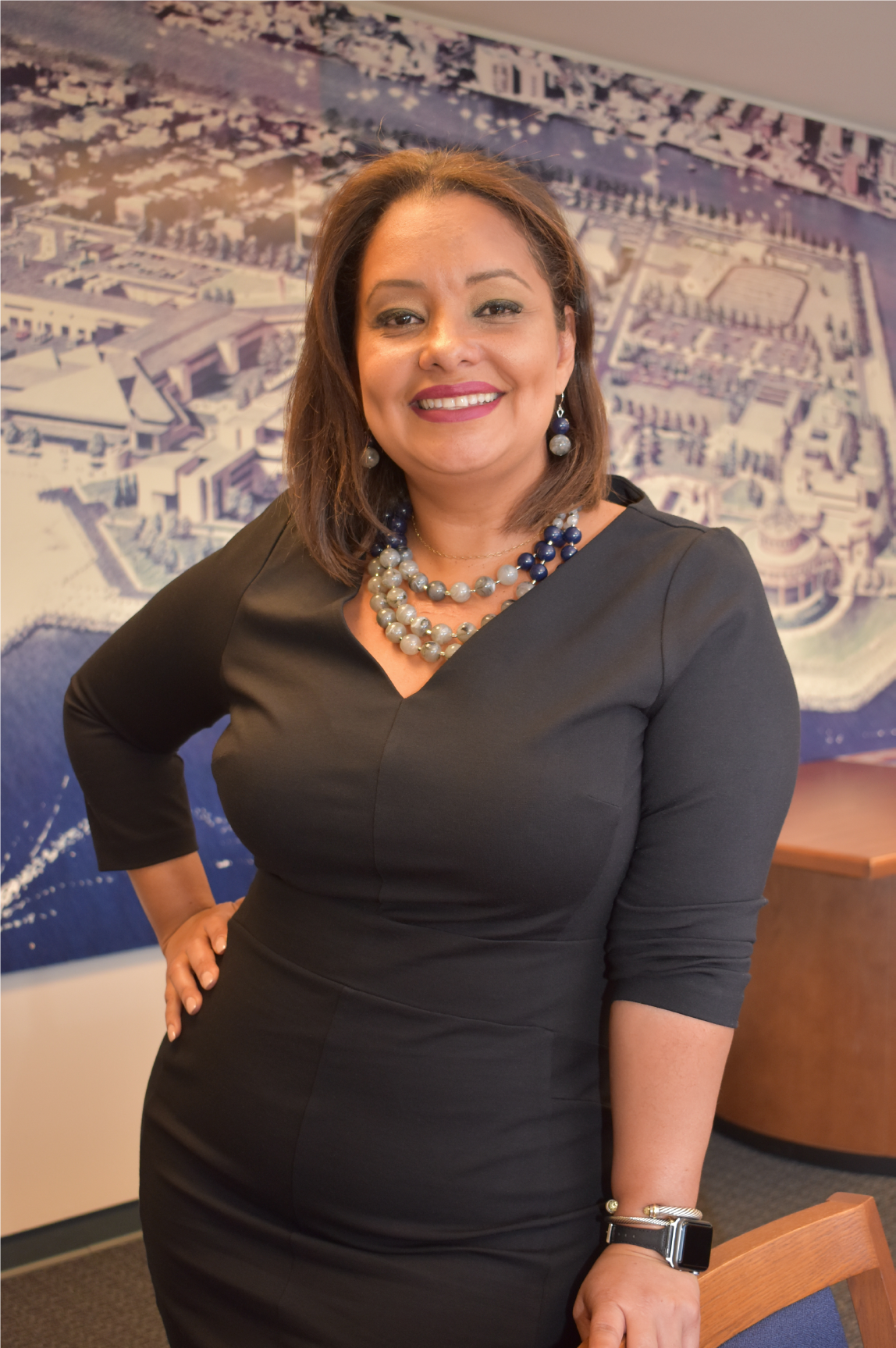 KCC Welcomes Back Nancy Lee Sanchez '95 as a Foundation Board Trustee
"Kingsborough Community College was the very first place where my voice was heard," recalls Nancy Lee Sanchez, Executive Director at Kaplan Educational Foundation. "It's the place that changed my life. I was seen at Kingsborough."
Sanchez has gone above and beyond being seen and heard. Her position at Kaplan has allowed her to create ripples across the educational landscape. She is now a powerful voice in advancing students' access to additional funding for their education. Sanchez enthusiastically shares her experiences at Kingsborough and how it changed her life, catapulting her into an influential role were she makes a difference in the lives of students.
"Kingsborough offered me a lot. I not only felt like I belonged there, but I felt I made other people feel like they belonged too," said Sanchez. "I had amazing professors who believed that I could be an educator, who believed that I could be a leader, who encouraged me to participate."
The mission of the Kaplan Educational Foundation is to eliminate barriers to higher education for overlooked and underserved students and develop them as world leaders and advocates for their communities by providing a comprehensive array of financial and academic support, transfer admissions, advising and leadership skills development. Kaplan Scholars receive a comprehensive array of financial and academic support, transfer admissions advising and leadership skills development.
Together, Kaplan and Kingsborough narrow the economic gap for students in need and provide additional opportunities to students who are driven to be leaders and culture changers. Kaplan, like Kingsborough, nurtures students' potential and their "innate abilities and drive to succeed." Kaplan's scholarships help students to move forward with their goals and ultimately find their voice.
"If it wasn't for Kingsborough, I probably would have never accessed all of the talents that I have, and used them toward a successful career," added Sanchez.
In 2020, Sanchez's KCC journey has come full circle, as she has now joined her alma mater's Foundation Board. Alongside her fellow trustees, she will help guide the college that gave her so much to even greater heights. Welcome back, Nancy!
---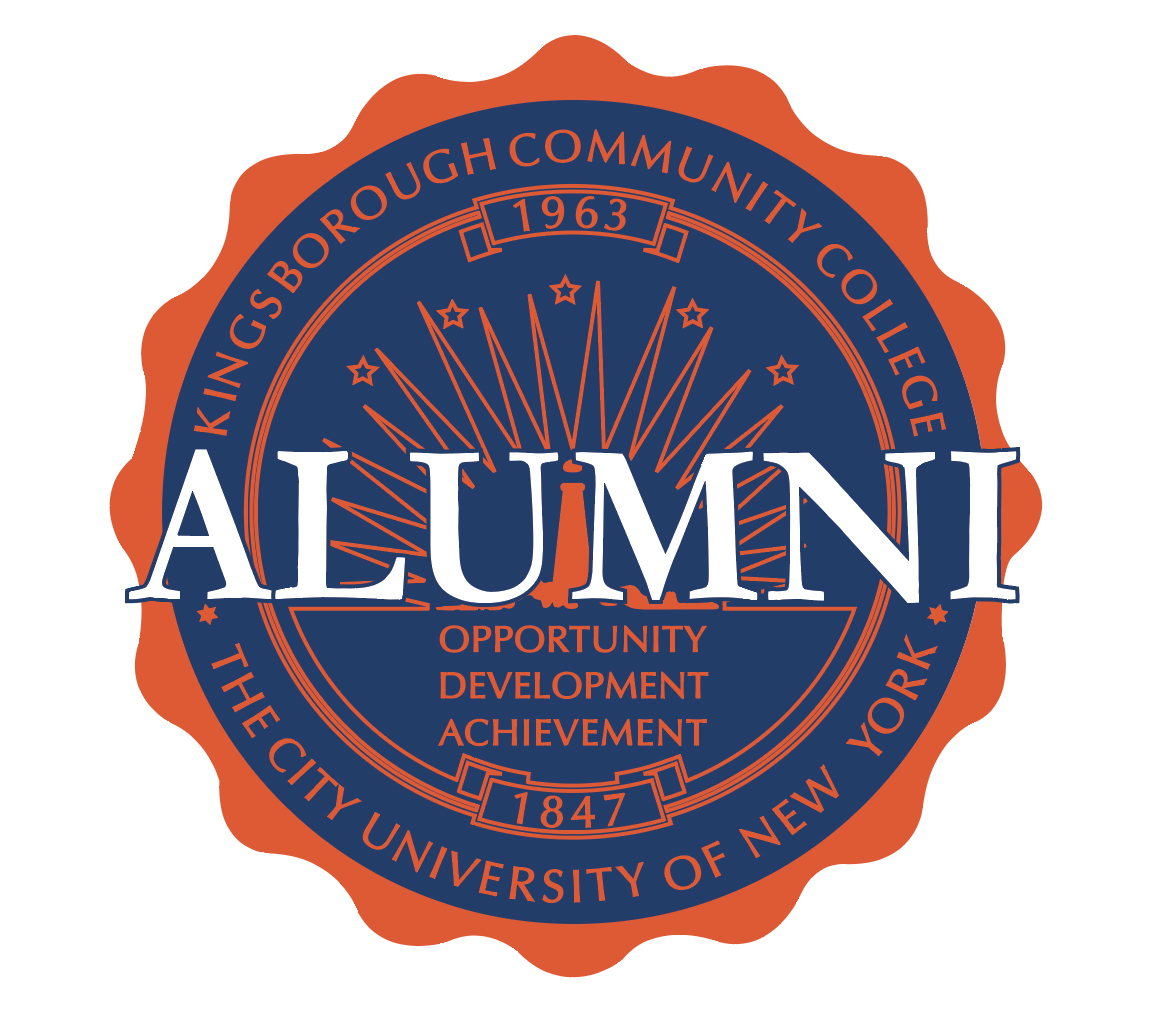 Alumni Events Gone Virtual
Due to the pandemic, like many other activities Alumni events have gone virtual. It started out in June with a virtual Alumni Social followed by a Toast to the Class of 2020. Based on feedback, we've since provided virtual Alumni Games Nights, which included Bingo and Escape Rooms, as well as a series of free financial wellness workshops hosted by HSBC Bank.
With the help of our Career Development Center, we also hosted a number of Career Panels where various alumni spoke to current students about their professions. We are grateful to all of the alumni who participated.
Do you have a great idea for a virtual alumni event? Would you like to participate in an upcoming panel? If so, please email us at kccalumni@kbcc.cuny.edu. We'd love to hear from you!
---