.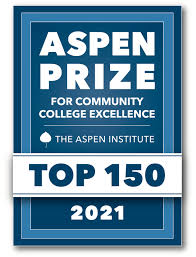 The Streak Continues: KCC Named One of Nation's Top Community Colleges by the Aspen Institute for Sixth Consecutive Time!
This fall, the Aspen Institute College Excellence Program named CUNY's Kingsborough Community College one of the nation's top 150 community colleges eligible to compete for the $1 million Aspen Prize for Community College Excellence, the nation's signature recognition of high achievement and performance among America's community colleges. Kingsborough is one of three CUNY community colleges included in this round.
Only 15 percent of community colleges nationwide were invited to apply for the Aspen Prize, based on strong student outcomes in learning, completion rates, employment rates and earnings, and equity. The 150 community colleges named as eligible to compete for the 2021 Aspen Prize were selected from a pool of nearly 1,000 public two-year colleges nationwide using publicly available data on student outcomes.
"We are honored to be identified as one of the top 150 community colleges in the U.S. for the sixth consecutive time, most recently as a 2019 Top 10 finalist," noted Kingsborough President Claudia V. Schrader. "Our priority is student success, and our dedicated team of faculty and staff strive to meet students were they are and help them gain the knowledge and skills they need to take their place in the workforce. Being invited to apply for the 2021 prize is a great acknowledgement that we are successfully serving our students."
"I think Kingsborough truly exemplifies what a community college should be - a place that nurtures students into becoming outstanding members of society. Kingsborough is a place where dreams not only begin, they become a reality," shared Shemika Cole '14."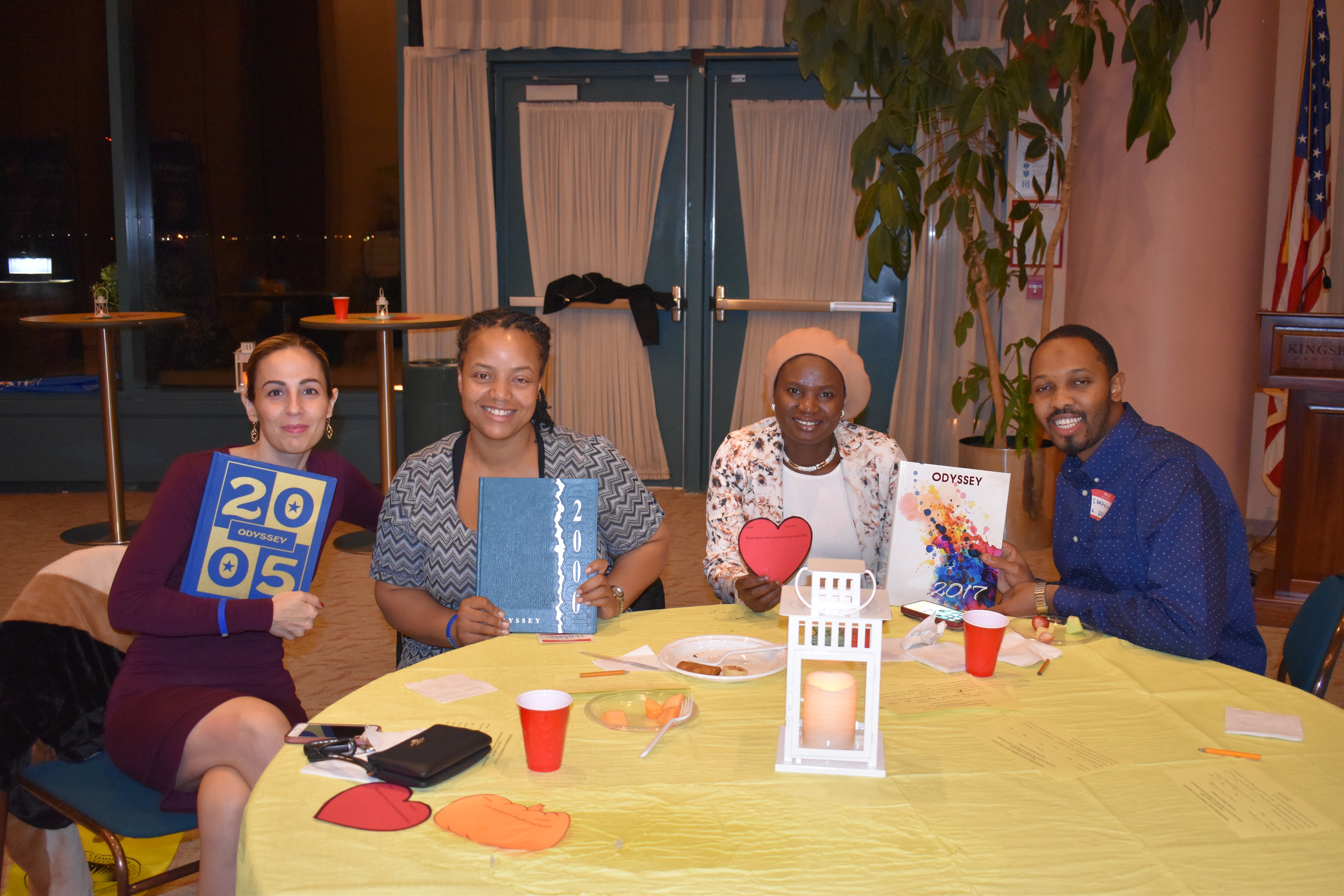 One for the (Year)Books: KCC Hosts Its First-Ever Diploma and Yearbook Pick Up Party!
November 20, 2019 – KCC held its inaugural "Diploma and Yearbook Pick Up Party" in the MAC Lighthouse, inviting KCC alumni from 2000-2018 to retrieve their unclaimed diplomas and yearbooks. Much more than just an excuse to snag treasured KCC mementos, this event provided a great opportunity for KCC alumni to mingle, reminiscence and reconnect with their alma mater.
Throughout the evening, attendees relayed their enduring gratitude for KCC by writing special thank-you cards and posting them on display. The cards also allowed alumni to provide updates on their lives and careers post-graduation.
Other highlights included picture-taking with graduation props and information tables, where attendees learned about the benefits of the Alumni Association as well as the resources available to them through the Center for Career Development.
"I appreciated how the professors and staff cared that I successfully graduate," wrote Lee Valerus '12. "They held me to high expectations, which led me to being the Honors Award recipient of the Media & Technology Department." Today, Lee works as a Producer/Assistant Director for Stormy Cloud Productions, and has produced over 100 music videos in all genres.
Others provided glowing feedback for the event itself. "Everything tonight was absolutely wonderful," wrote Andrea Chavez '15, who today works as a Community Liaison for the New York State Assembly. "From the registration tables to the delicious food and service. Thank you so much, Alumni Director and staff, for all of your hard work."
Click here for pictures of this special event.
Outstanding Alumna Returns to Address Latest Dean's List Students
November 21, 2019 – Kingsborough Community College invited Dr. Toby Bressler '06 to serve as the Outstanding Alumnus Keynote Speaker for this fall's Dean's List Ceremony. Today, Dr. Bressler is the Director of Nursing for Oncology and Clinical Quality for the Mount Sinai Health System, and an Assistant Professor of Medical Oncology at the Icahn School of Medicine at Mount Sinai.
Yet when she first attended KCC, she felt the odds were stacked against her…
"I had been out of school for 10 ten years," she says, recounting her experience. "I was a mother with a large family, with zero college credits, so I didn't feel like the 'ideal student' at all." Knowing that KCC had a great reputation for nursing, Dr. Bressler nonetheless enrolled, and quickly felt at home thanks to the college's supportive faculty and staff.
"KCC was always ready to meet me halfway. When I first started, I barely knew how to use a computer, but I was always given the assistance I needed. The Financial Aid office was very helpful as well, guiding me step by step."
Dr. Bressler also credits KCC for broadening her personal and cultural horizons. "I've always thought of KCC as a 'miniature United Nations.' One of the first friends I made was a West Indian woman, and we bonded right away over the fact that we were both returning students. I've always appreciated KCC's promotion of equity, diversity and inclusion – values that I continue to live by in my own life and work."
Of course, her KCC experience would not have been complete without the outstanding professors in the Nursing department. "I would never be where I am today without teachers like Colleen Kumar and Carmel Ficorelli. They are what I hope I am now as a mentor."
Dr. Bressler is enormously grateful for her KCC experience, and hopes that today's students follow her example of persistence and dedication. "Never give up on your dream, and don't be discouraged by obstacles and roadblocks. Ultimately, they will help you grow!"
The Gift of Giving on Giving Tuesday – KCC Spirit Day
On December 3, Giving Tuesday — the annual day of giving on the Tuesday after Thanksgiving — KCC raised over $50,000 for students, all thanks to alumni like you and hundreds of KCC faculty and staff! These funds will go directly towards helping KCC students in need through scholarships and emergency support. Overall, the City University of New York (CUNY) raised over $1 million in donations for 26 colleges, attesting to the generosity of our supporters.
It's been a long standing tradition where each year faculty and staff members raise money to support our students. The month-long effort, which was highlighted by spirited competitions, was punctuated on Giving Tuesday, aka KCC Spirit Day, all for a great cause – our students! This year in addition to raising funds, faculty and staff also provided over 850 non-perishable food items for the KCC Food Pantry.
Although Giving Tuesday is over, the spirit of the day lives on as KCC continues to provide students with support in all aspects of their educational journey. It's never too late to show your KCC spirit and give! Visit #CUNYTuesday or www.kbcc.cuny.edu/donatenow today!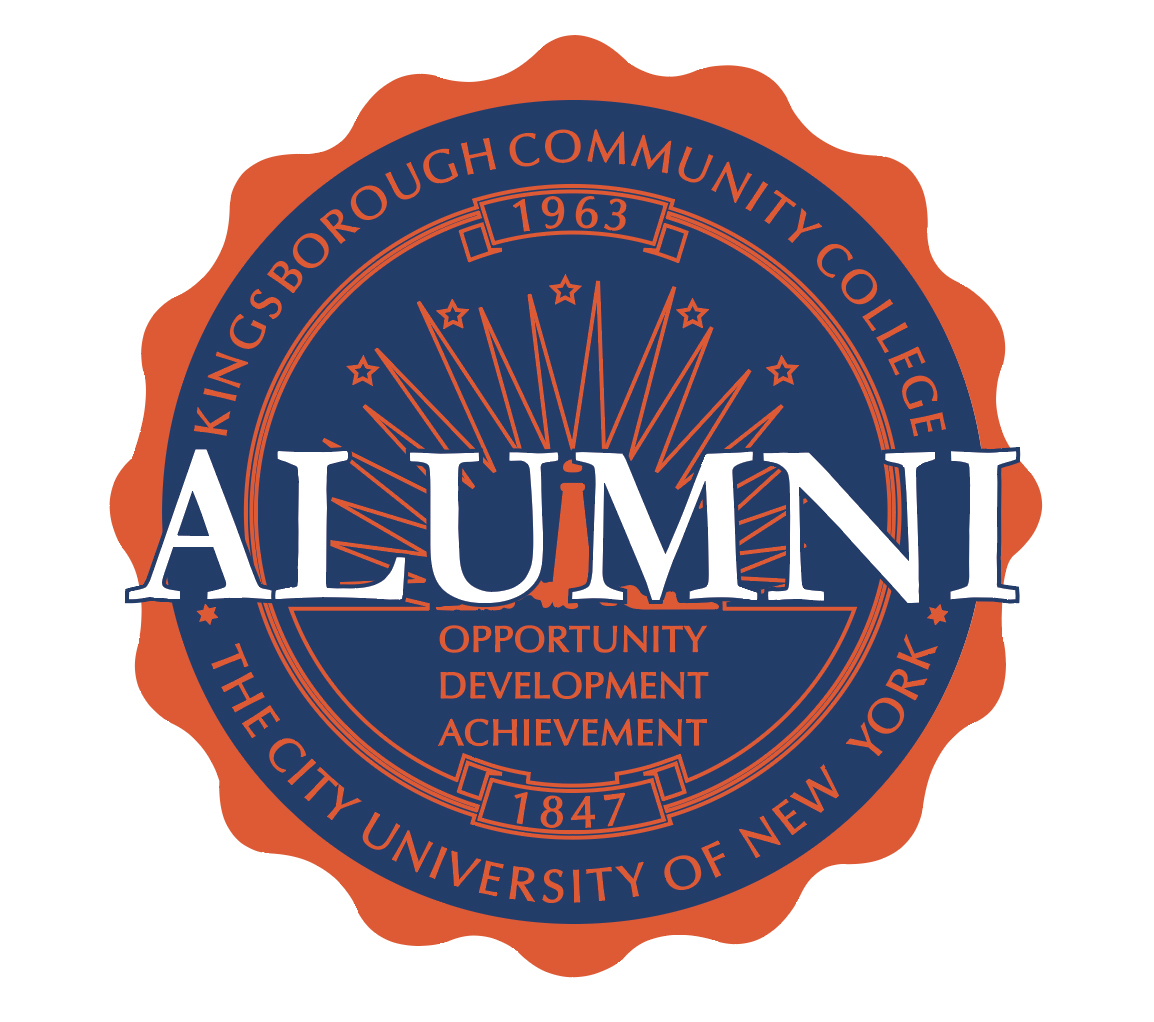 Upcoming Alumni Events
Check out two new KCC Alumni events coming in 2020: KCC Alumni Night at the Barclays Center and the KCC Alumni Reception Series. We hope to see you soon!